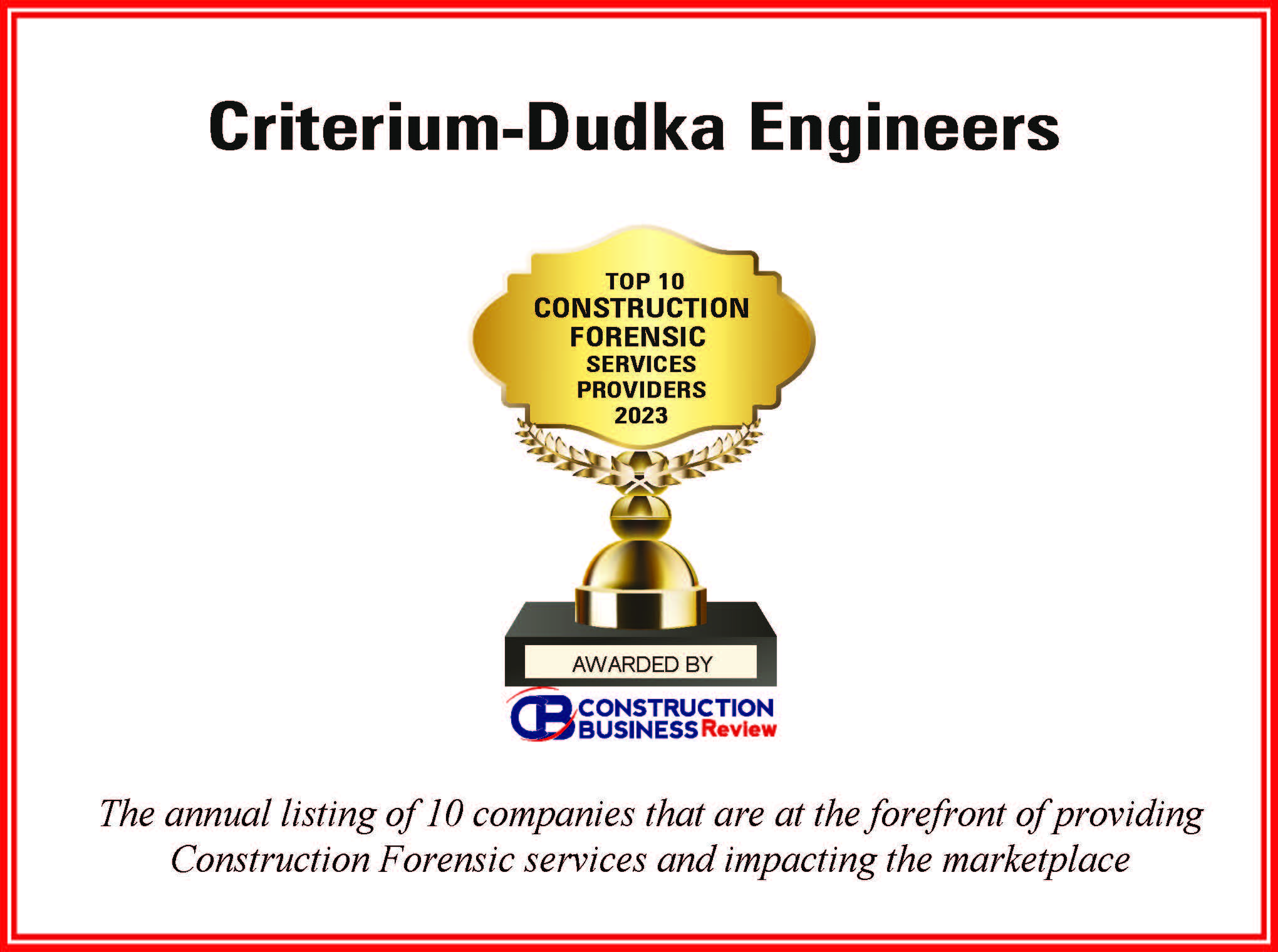 Criterium-Dudka Engineers proudly announces its recognition as one of the Top 10 Construction Forensic Services Companies by Construction Business Review.
Criterium-Dudka Engineers has received this prestigious acknowledgment due to its expertise in addressing complex water infiltration and building deterioration challenges across various property types, including suburban condominiums, high-rises, and historic brownstones.
With a commitment to excellence, the firm delivers innovative solutions while preserving the aesthetic and historical significance of structures. Notable successes include resolving water intrusion issues while maintaining architectural integrity.
Criterium-Dudka Engineers offers a range of services, including reserve studies, transition studies, and commercial property condition assessments, providing unwavering support to clients across multiple states.
The recognition by Construction Business Review underscores Criterium-Dudka Engineers' dedication to excellence in construction forensic services.
For more information, visit Criterium-Dudka Engineers | Top Construction Forensic Services Company-2023 (constructionbusinessreview.com)